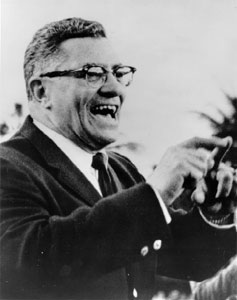 I am not a Green Bay Packer fan. I remember actively rooting for them exactly twice. Both times against the Dallas Cowboys in the 1960s. But, I AM a fan of Vince Lombardi, for whom the Super Bowl Trophy is named. I am reading a short book about him right now. It is based on a speech he gave many years ago. His speech, immortalized, and rightly so, ends with this sentence: "But I firmly believe that any man's finest hour--his greatest fulfillment to all he holds dear--is the moment when he has worked his heart out in a good cause and lies exhausted on the field of battle--victorious." This last line is a great summation of the speech, which has served as a motivator for many people in many lines of work. Hard work pays off. Commitment pays off. Belief in what you are doing pays off. This is true with family life as well.
This book actually came as part of a package from Simple Truths. I probably would not have ordered it on its own. But, it probably will be one that I order to give to friends. We need to do things right all of the time, not only when it is convenient. How complex is it to fix mistakes....especially mistakes that are made when we are lazy or complacent? Doing things right when they are convenient is not an option, it is a necessity. Just reading through the Table of Contents is a motivator. Commitment. Discipline. Excellence. Mental Toughness. Habit. Faith. Passion. Results. Truth.
I am challenging myself to be number one. In some of my goals for 2008, finishing first is mentioned. It will take a table of contents to accomplish. What about YOU? Do YOU have what it takes to be number one?