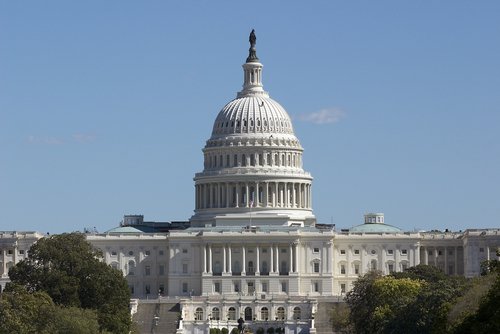 In typical fashion, Congress and Regulatory Agencies are beating a path to close the barn door, nail it shut, and prevent any more horses [though they are all long gone] from escaping.  So, when the farm hands try to get in to feed any other remaining animals, there is no way to gain entry and the other animals [consumers] suffer for it.  Does this mean that the government should not be doing something?  Does it mean that a lot of the new laws will not help?  Does it mean that the proposals will not make things better?
Let's take a look at some of the problems that caused the meltdown in the first place.  Poor loan types.  Both Fannie Mae & Freddie Mac rolled out some 100% financing programs.  Initially, a FICO of 660 was needed to qualify.  A sound competitor to the subprime loans that offered 100% and VA loans which offered 100% and USDA loans which offered 100%.  And for awhile, these two programs helped many folks buy homes.  660 was considered good credit at the time.  People going for higher rate subprime loans who did not qualify for VA or USDA were able to take advantage of these new programs. 
Then, the two agencies felt the market share was too small.  So, the 660 credit score was tossed out the window. And then came the Expanded Approvals.  "Sorry, but your credit package does not qualify for the loan.  But, good news, you do qualify at a higher rate with higher PMI."  Both agencies offered those loans and PMI companies rushed to the forefront to collect the higher insurance premiums.  How much sense does THAT make?  Without new regulations, My Community & Home Possible and the higher priced variants are gone.  Loan level price adjustments have taken their place.  That's the ticket.  Make the rates and payments higher.  THAT should help people with credit or debt ratio issues.
Option ARMS were another program that offered teaser rates and resulted in negative amortization.  Largely to help folks buy homes over the conforming limits.  How about not buying homes that cannot provide affordable payments?  This program has turned into a disaster for lenders and consumers alike.  It, like Fannie & Freddie's programs above, is gone.  Without being banned.
Subprime loans?  Pre-payment penalties on the same?  Stated income?  Low credit scores qualifying for no down payment loans?  GONE!  ALL GONE! Without being banned.  It should be noted that many of the lenders are gone, too.  And many of the loan originators are gone from the industry who lived on these loan types.
So, now Congress wants to further hogtie the consumer [anyone gotten any bad news from credit card issuers lately?] by eliminating choices such as smaller closing cost loans.  YSP or Yield Spread Premium paid to brokers or loan officers in lieu of points or broker fees paid by the consumer may be banned if some in Congress get their way.  For the most part, it is the good guys who remain in the industry.  Enforcement of existing laws and going after the bad guys even if they no longer are originating or UNDERWRITING or appraising, would be mcuh more effective and would be less costly to the consumer.
Otherwise, bad laws like HVCC, proposed banning of YSP [see my earlier post on the subject within the past month], putting the whole onus of loan performance on the originator [who neither approves the loan nor appraises the property], etc. will harm the very consumer that they intend to protect.  National Licensing of Loan Originators is a great idea.  All originators should be licensed no matter who their employer.  The same with processors and underwriters.  That is the way to make sure the industry remains clean.  The alternative is that credit will get tighter and tighter and the economic recovery will remain in the distance.  Let's give the changes that HAVE been made a chance to work.  And write your Congressmen & Senators regarding the rest.